About Us
The Bucks County Industrial Development Authority
The Bucks County Industrial Development Authority (BCIDA) was established in 1967 and since that time has been a leader in providing tax-free financing to hundreds of industrial and manufacturing enterprises that account for billions of dollars in new private investment and thousands of family sustaining jobs.
As the lead coordinator of economic development within the county, BCIDA has assisted in facilitating millions of dollars of Pennsylvania Industrial Development Authority (PIDA) financing that is frequently part of a larger financing package. We have also worked closely with the county's Redevelopment Authority in the designation of redevelopment areas, the success of the state supported Enterprise Zone Program, and in the successful redevelopment of Brownfield sites throughout the county. Currently, the BCIDA manages nearly $10 million in federal and local loan funds.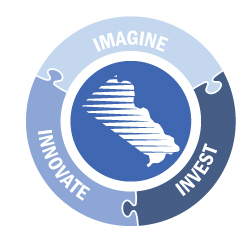 Our Mission
The Bucks County Industrial Development Authority (BCIDA) is the leading economic development agency in Bucks County. We work in partnership with a wide array of for-profit and not-for-profit organizations in order to aid local businesses enterprises and entrepreneurs with locating, running, and expanding their businesses through a wide range of support services.
A critical component of our mission is to provide qualified businesses with below market rate financing to grow and expand their operations in hopes of creating and retaining family sustaining jobs. This includes, but is not limited to, land and building acquisition, site preparation and improvements, machinery and equipment purchases, working capital loans, and financing for certain "soft costs" associated with larger scale development projects.
The BCIDA also serves as a clearinghouse and one-stop-shop in linking businesses with other financial and technical resources available throughout Bucks County.