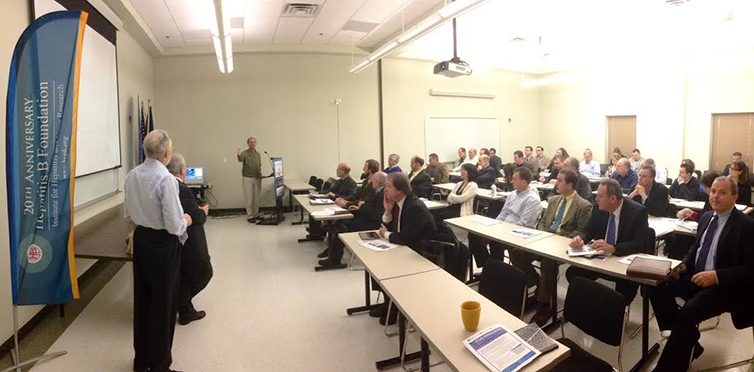 The Ben Franklin Technology Partners of Southeastern Pennsylvania (BFTP/SEP) hosted along with representatives of Bucks County, an investment application briefing for the county's VC4BC program Friday, March 7, 2014. The briefing was held at the Pennsylvania Bucks County Biotechnology Center in Buckingham Township. Approximately 35+ entrepreneurs attended, all receiving guidance on how to apply to the VC4BC program through Ben Franklin Technology Partners.
VC4BC is a partnership between the Bucks County Retirement Board and Ben Franklin Technology Partners to invest $4 million in emerging and growing companies, located in or willing to locate to Bucks County. The VC4BC program is being offered to companies who are developing and commercializing advanced technologies.
"VC4BC is a public/private co-investment partnership, where every Bucks County pension dollar is matched by Ben Franklin. The partnership is part of our new Bucks2Invest initiative, intended to create a one-stop shop for economic development in county government, while increasing the amount of government assistance for businesses," said Bucks County Commissioner Robert Loughery.
All VC4BC investment opportunities are evaluated through Ben Franklin's highly regarded, technology sector-specific review process, using many of the region's top technology experts and early stage investors.
For additional information, please contact Terry Hicks, Vice President of the Investment Group for Ben Franklin, at terry@sep.benfranklin.org or call 215.972.6700 x3799.